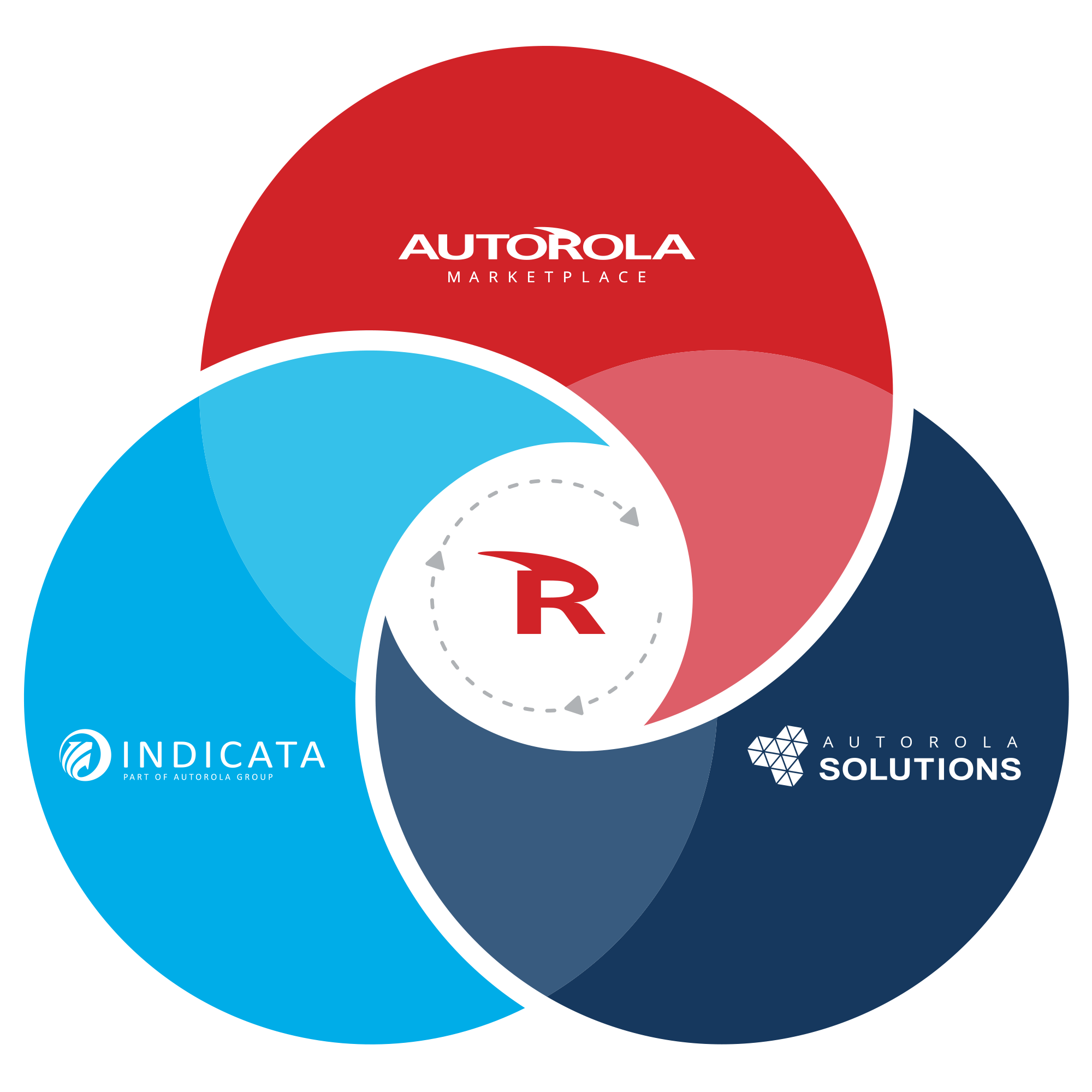 The world of Autorola
Autorola is a leading global provider of automotive IT solutions and online remarketing, headquartered in Odense, Denmark. The company employs over 600 people worldwide and has 18 subsidiaries. Founded back in 2001, the company is privately held. In the field of online remarketing, Autorola is considered a pioneer and operates auctions all over the world. In addition to pure vehicle remarketing, Autorola has constantly evolved and splits into three global business units: Autorola Marketplace, Autorola Solutions and INDICATA.
AUTOROLA SOLUTIONS –
IN-FLEET & DE-FLEET MANAGEMENT SOLUTIONS
Software is in Autorola's DNA. Autorola Solutions' Fleet Monitor is a centralised end-to-end fleet and process management platform, which enables all players in the automotive industry to efficiently manage and market their vehicles. In this regard, connection to and integration with existing system environments is a core competence of the Autorola Solutions team.
The solutions can be implemented not only at customers' sites, but also at their service providers, and can be freely configured according to a modular principle.
The Autorola Solutions success story
Fleet Monitor's first customer is Autolease Denmark
Autolease is a leasing company under DNB. They manage all their Danish fleet activities in Fleet Monitor including contract management and remarketing activities. Autolease Denmark, as well as the Swedish and Norwegian subsidiaries, use Fleet Monitor to date.
Autorola Solutions is founded
Autorola reorganizes its activities into different business units. The Autorola Solutions business unit henceforth focuses on customized fleet management software that meets the specific needs of OEMs, banks, leasing companies and dealer groups around the world.
Santander Germany
Santander Consumer Bank AG Germany implements Autorola Solutions Fleet Workflow Management platform to digitize and scale its remarketing processes.
Dello/Dürkop Germany
In collaboration with one of Germany's largest dealer groups, Dello/Dürkop Group, Autorola Solutions has launched its first end-to-end solution for dealer groups.
VW Brazil goes live
Autorola Solutions is rolling out an end-to-end solution for Volkswagen's entire Brazilian dealer network to manage fleet management and remarketing processes. The deployment includes the integration of transport companies, appraiser organizations, as well as compounds, and manages the centralized communication of more than 500 dealers in Brazil.
Our references
The future of automotive retailing is based on a complete digital solution. Here is a selection of customers who already have successfully implemented the Autorola Fleet Monitor:
Our partners
With our strong partners, we ensure comprehensive solutions that are precisely tailored to your needs – both online and offline: