The joint venture between Autorola Group and Al-Futtaim Automotive was announced in December 2022 providing us with our first presence in the Middle East. It was the result of many months of conversation between our two companies and culminated after six months of setting up an entire integrated platform for vehicle handling and running online auctions for Hertz in the UAE, a business owned by Al-Futtaim.
Sourced used vehicles were uploaded onto the Autorola digital platform, where key processes were efficiently managed to get the vehicles prepared for the Al-Futtaim dealer network to bid on and any unsold stock was then offered to the open market for sale.
Simplifying processes
Autorola Middle East & North Africa (MENA) Holding Limited was set up to reinvent the region's B2B used-car market through an integrated and end-to-end digital platform which simplifies every step of the vehicle lifecycle.
Six months after the partnership launch our Fleet Monitor platform is now providing a structured digital vehicle trade-in process for 45 Al-Futtaim dealer locations which represent Toyota, Lexus, Volvo and Polestar in Dubai, Oman, Qatar, UAE, and Egypt.
Centrality is key
Over 350 dealer sales staff have access to our inspection software via their handheld device which enables them to inspect customer cars accurately and consistently on the spot. Each inspection report is then automatically transmitted to Al-Futtaim's central pricing team and within 15 minutes the used car is valued, and the price presented to the customer.
The customer can trade in the car against a new or used car or they can sell the car to the dealer for cash.
Transparent pricing and seamless workflows
The process is providing dealers with an easy and hassle-free way to source cars, to be able to vouch for consistent transparent pricing and to give an improved customer experience. The entire process is tied together seamlessly within one digital landscape which ensures a more efficient and secure value chain resulting in better trade-in ratios, faster stock turn and an overall improved performance.
Inspection numbers increase
The platform has only been live for a couple of months but already the processes are proving very efficient. Al-Futtaim dealers performed 1,800 inspections in May using our platform, which is likely to rise to up to 4,000 – 6,000 by June and onwards.
We continue to work with Hertz, which provides short-term rental and long-term leases to business and retail customers. They continue to use our inspection software and upload vehicles onto our online platform for sale first to Al-Futtaim dealers and then to the open market.
In future we will look to open up cross-border sales to other buyers in other Middle East countries, which will further support stock turn for Hertz.
About Al-Futtaim Automotive
Al-Futtaim Automotive, one of the main five operating divisions within the UAE-based Al-Futtaim Group of companies, is a conglomerate of motoring-related businesses, franchising some of the world's most-recognized automotive brands and services.
Operating in 10 countries across the Middle East, Asia and Africa and empowered by around 9,000 associates, the UAE-headquartered Group's services span across distribution of new and used vehicles, manufacturing, leasing, and aftersales.
Ranging from passenger cars to SUVs, commercial vehicles, industrial and construction equipment as well as motorbikes and quads, Al-Futtaim Automotive Group offers an integrative customer-centric experience for motorists, fleet operators and contractors alike, and strives to become the leader in tailor-made mobility solutions. For more information visit: Al-Futtaim .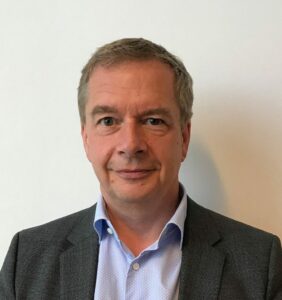 To learn more, contact Ib Kimose at iki@autorola.com